The West End Pay It Forward Trust is a simple and lasting way for you to make a difference in the West End. The trust is a permanent charitable fund to improve the West End now and for future generations. The trust was established in 2013, and after many years of fundraising was able to make its first grant in 2018 and should be able to continue grant making year after year. The trust serves Nucla, Naturita, Paradox, and Bedrock areas.
Our organization's goal is to improve the West End communities now and for future generations. With the help of a $10,000 matching grant, and our numerous individual and business donors we were able to raise roughly $36,000 in 2016! By the end of 2022, the WEPIFT wants to have raised $100,000. In order to make this possible, we want to build up our monthly donor base to a total of $1,000/month.
Looking to the future (it's what we do):
2016
We blew past our 2016 goal, to raise $20,000. Thank you to everyone who gave in 2016 that helped keep the momentum rolling!
2017
With the goal of raising $50,000 in 2017, WEPIFT surpassed their goal by over $60,000 thanks to a large donation made at the end of the year by an anonymous donor! We can't thank the community enough for support our mission and the future of the West End.
2022
We want to our fund balance to be at least $100,000 by the end of 2022. Perhaps more importantly, we wish to have our monthly donor base increase to $1,000/month. Please consider a monthly donation instead of a one time donation.
01.
Funds donated to the Trust are put into a collective endowment, or "nest egg." Interest gained from the endowment is reinvested in the West End community in the form of grants for community and economic development.
02.
The Trust's funds are pooled with other community funds within the Paradox Community Trust, a larger trust created by the Telluride Foundation to support smaller communities surrounding the Telluride area. Interest grows faster, administration fees are less, and the potential for matching funds to secure multi-jurisdictional state, local, and corporate donations is much greater.
03.
The Trust's Board of Directors give annual community grants to local West End organizations. For instance, this past Fall we awarded Colt Care with $2,500 to start their new childcare center. Funds raised by the Trust will be used exclusively in the West End.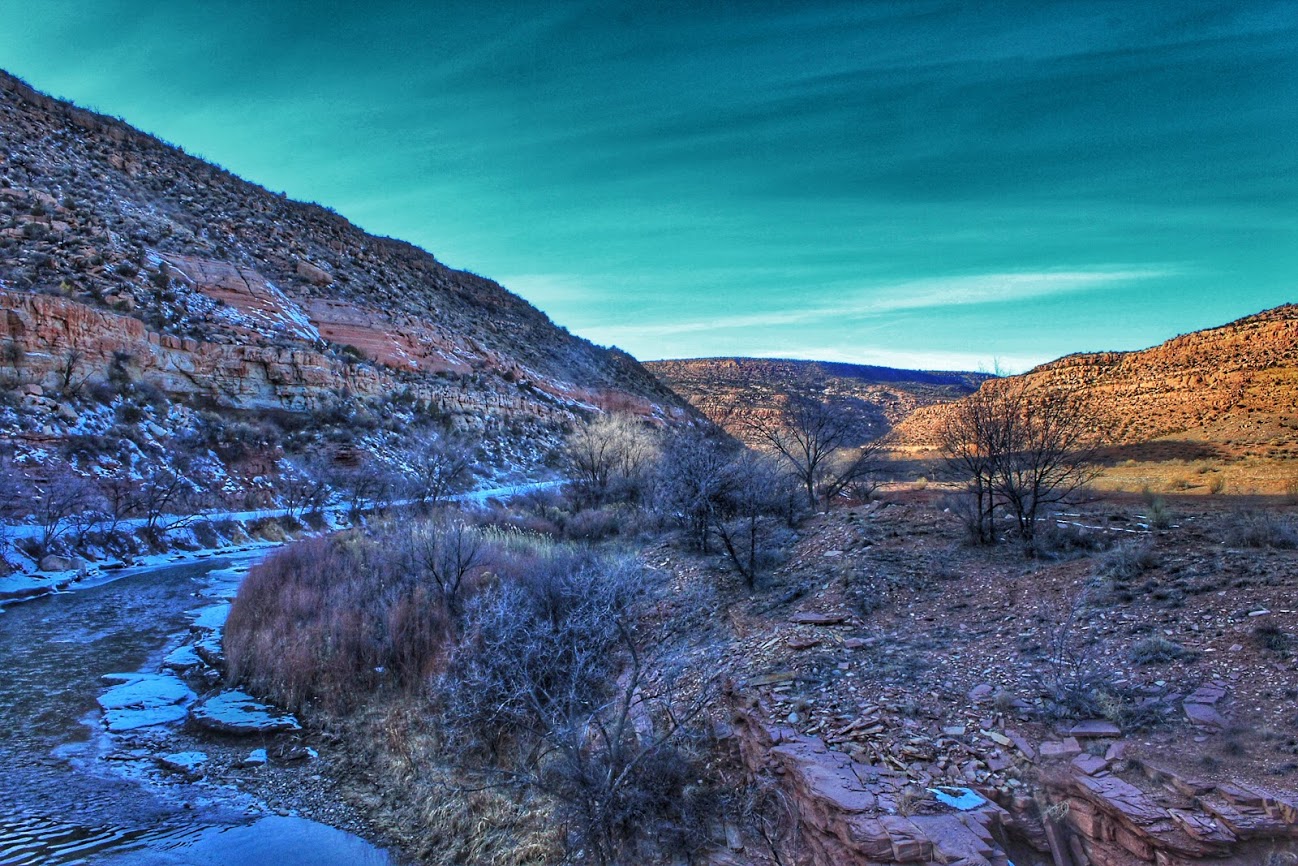 A Letter From The Board:
The West End community likes to think of itself as in the "middle of everywhere." Our area is abound in rich history, natural beauty, and compassionate community members. It is a great place to live and we are committed to making it even better.
From our donations WEPIFT is growing a permanent community trust fund that supports current and future community betterment projects. The West End Pay it Forward Trust is a way for everyone who cares about our community and its future to giveback. Money raised for the West End Pay It Forward Trust will only be used in the West End for the support and development of local organizations and the economy.
Jane Thompson
President+Founding member
Jane Thompson has been on the West End Pay It Forward Trust Board since its inception in 2013 and served as President of the trust during its growing years. Jane has been the President of the Rimrocker Historical Society of Western Montrose County for the past 10 years but has been involved in the Society for 20 years. It has become her passion to preserve the history of the West End. In the past, Jane has served on the board of the Nucla-Naturita Area Chamber of Commerce, the West End Public School Board and the West End Early Childhood Council. Jane is a member of the Montrose County Historical Landmark Advisory Board. Jane taught preschool for 6 years at Paradox Valley Charter School and has a great love for that wonderful age of children. She presently works for the Nucla-Naturita Telephone Company and enjoys working with local folks getting them the best phone and broadband service available. Jane is a 3rd generation Uravan resident and she and her husband, Gayland, live in the West End where she stays busy with community and family activities and keeping up with grandchildren. Jane was named Citizen of the Year in 2016 for her many contributions to her community.
"I believe that if we want to see a future filled with opportunity for our families, then it is imperative that we give a little bit towards building an endowment for future generations." Jane says.
Susan Rice
Vice President + founding Member
Susan Rice is a long time resident of Nucla having spent 40 years year. She is married and has two girls all of whom graduated from Nucla High School. She is blessed with 6 grandchildren and claims each child in the West End as her special friend. Susan has close ties to the community as the Branch Manager of the award winning Naturita Community Library. In 2018 Susan was awarded the Citizen of the Year award by the Telluride Foundation.
Paul Koski
Treasurer + Founding Member
Paul came to the San Miguel Basin 40 years ago from Northern California and immediately fell in love with the vast public lands of Western Colorado. As an avid cyclist, both road and mountain bike, Paul has always thought outdoor recreation in the West End represents a huge untapped resource, which probably explains his passion for the local trails and new trail development.
As a professional woodworker, Paul has provided his services to the area while he and his wife Renee raised three daughters. He has sat on the Nucla Town Board, the Nucla Library Board and the West End School Board. He is currently Board President for Montrose West Recreation, the Treasurer for the West End Trails Alliance and West End Pay It Forward Trust Boards. He also sits on the regional Colorado Plateau Mountain Bike Trail Association (COPMOBA) Board of Directors. Paul knows that our small rural communities rely heavily on committed volunteers in order to function properly.
Besides the Paradox Trail, other projects include the renovation of Nucla's Rainbow Reservoir into a fishing and swimming facility, the recent completion of the Nucla Trailhead parking area and Nucla's Range single track trail system. He was also involved with the renovation and addition to the Nucla Library and past improvements to Nucla's Town Park.
Sara Bachman
Secretary
Like many of the other WEPIFT board members, Sara Bachman is a West End native. Sara is a 2006 graduate of Nucla High School and, in 2016, returned to her stomping grounds to settle into the area once more with a small family in tow. She lived in Laramie and Cody, Wyoming where she completed her juris doctorate degree and mater of public administration degree at the University of Wyoming and entered private practice.
Sara is the sole proprietor of a boutique law firm in Naturita known as Bachman Law, LLC and lives in Naturita with her husband, Mitch, and daughter, Presley. In 2016, Sara became a WEPIFT board member and shortly thereafter began serving as their Secretary in addition to volunteering for many local organizations and missions. Sara is passionate about the West End and is committed to propelling the mission of WEPIFT forward. While WEPIFT was able to make its first grant of $2,000.00 in 2018, Sara is hopeful that she will see WEPIFT granting upwards of $50,000.00 per year within her lifetime.
"West End, Best End." –That is Sara's motto.
Amanda Tomlinson
Board Member
Amanda was born in Aurora, Colorado, and moved to Norwood when she was two. She graduated from Nucla High School and worked in Telluride for two years after, before taking a job with Tri-State. Then after nearly ten years with the power generation company, and a short stint living in Craig, Colorado, Amanda left the company and we moved back to Nucla. After taking time off from the working world to focus on her family, she took a part time job with the Nucla-Naturita Area Chamber of Commerce as Visitor Center Director and Event Coordinator. The scenery, the recreation, the people of the West End are home to her. Amanda now works with Citizens State Bank as Community Development Associate. When the opportunity arose to represent Citizens State Bank on the West End Pay It Forward Trust board shes said she was more than happy to volunteer. Amanda believes we are not just a community we're a family. Family picks each other up when we are down and celebrates each other not just for their accomplishments but simply for who they are; which is what Amanda believes WEPIFT does and will continue to do.
Hank Nelson
Board Member
Joseph "Hank" Nelson is the current principal at Naturita Elementary and a lifelong resident of the West End. Joseph has been in education for twenty-five years; twenty-two as a teacher, and four as a principal (one year serving as third grade teacher and principal). He is a also a coach and helped start Colt Care day care center at the Naturita Elementary School. Joseph was recruited to the WEPIFT board after the Trust granted Colt Care its first community grant in the fall of 2018. Joseph is married to Shari Nelson and they have two children, Tanner, 23 and Chloe, 17. Joseph enjoys family time and is a sports nut.
Peggy Kohl
Board Member
Peggy Kohl was born in Uravan and Graduated from high school in Nucla. Passionate about education, Peggy was a teacher for 39 years, ten of which she spent teaching on a Nava-Hopi Reservation and 29 of which in Nucla. She spent the majority of her career teaching music and math. Up until his passing, Peggy owned a ranch with her husband in Redvale. She plans on enjoying her time in the West End for the rest of her journey.